Chin Chin production line includes a dough kneader, dough flatter machine, chin chin cutter, chin chin fryer, de-oiling machine, seasoning machine, packaging machine. The snack produced by this plant can sell at restaurants, snack streets, and supermarkets. All the machines in this production line can use as a single machine. And this chin chin snack plant has a large capacity, is easy to operate.
Something about Chin Chin snack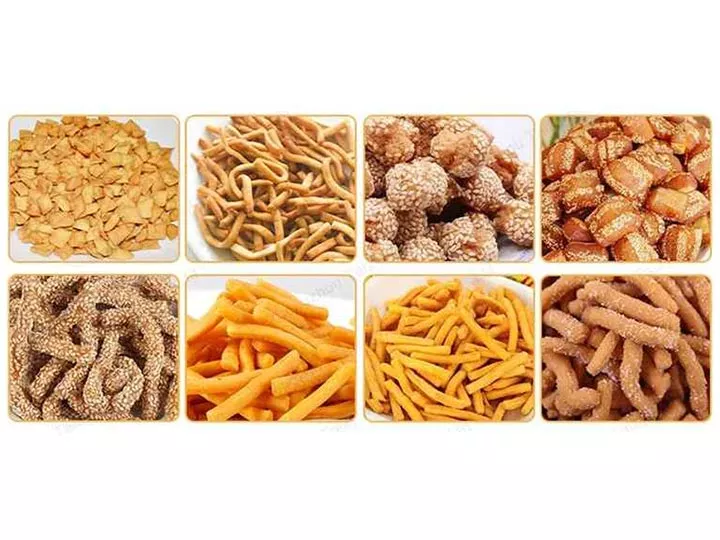 Chin Chin is a fried snack that is very popular in West Africa, especially Nigeria. Usually, Chin Chin is in a square shape, but some people make them into other shapes, such as triangles, strips, or circles. The square Chin Chin is the most common because it is not only easy to make but also easy to eat. In Western Africa, people usually buy this snack at street vendors or open-air markets. In addition, because there are many West African immigrants in the US and UK, the supermarket will also sell Chin Chin. It is also a common snack at weddings and parties.
Introduction to Chin Chin production line
Knead dough, press dough, cut chin chin, fry, de-oil, season, package.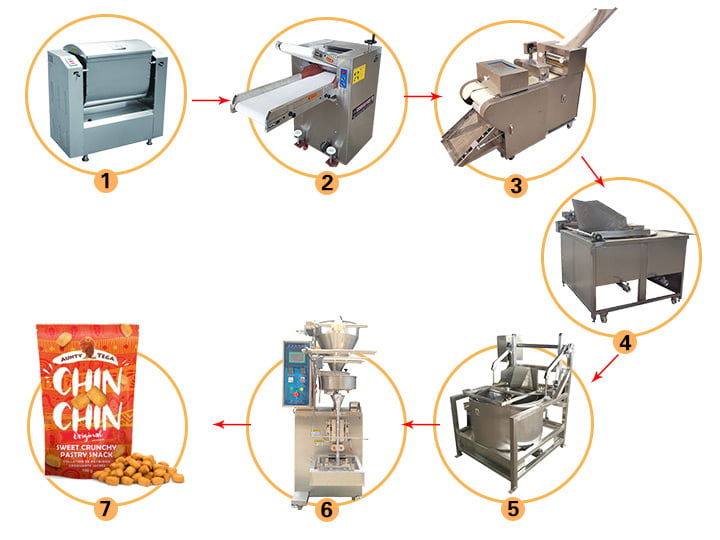 Dough kneading machine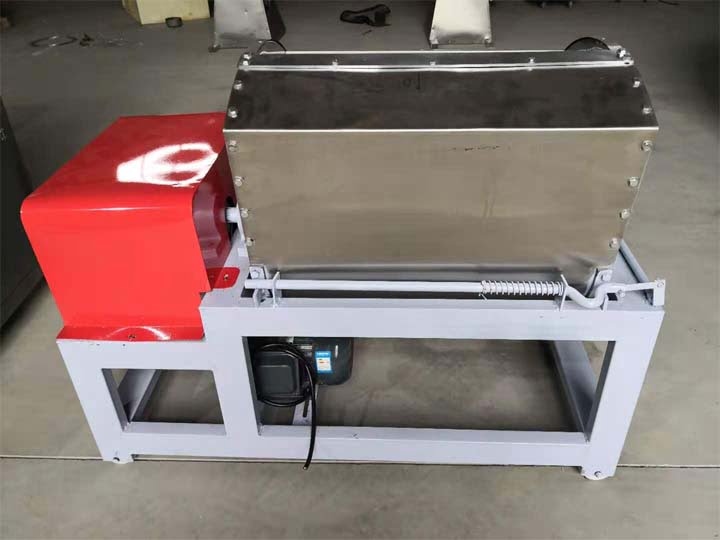 Model: TZ-75
Capacity: 60-70kg/batch
Time: 3-10min
Voltage: 380v 50hz
Power:3kw
Weight: 200kg
Dough kneading machine is the first machine in the chin chin production line. This dough kneader could process 50kg of flour per time. And it only takes three to ten minutes to finish mixing dough. It is suitable to use in the pastry production line. And it can also use in bread, pancake, chapati rolls, and other making processes.
Dough flatter machine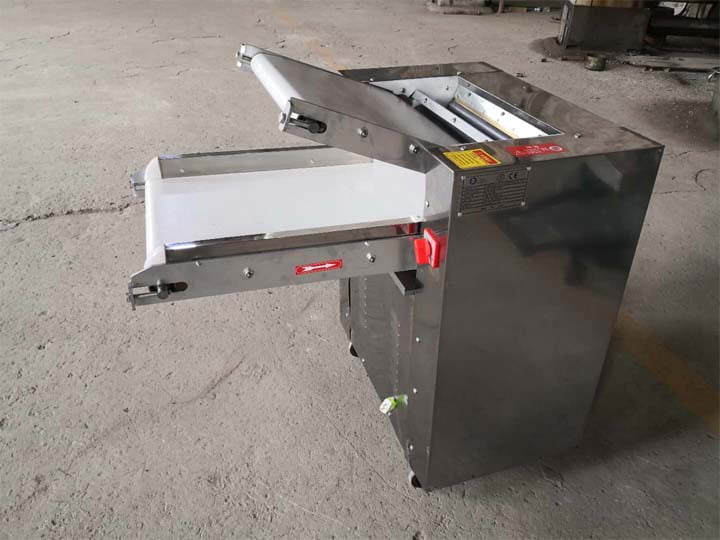 Model:TZ-500
Voltage: 220v/380v/50Hz
Power:3kw
Weight :245kg
Size:1060*610*1330mm
width<500mm
Thickness:6-14mm
Capacity: 200kg/h
This dough flatter machine is made of thick alloy copper rods finely polished. The dough passes through the conveyor belt to complete the pressing and folding process, saving time and labor. Through the processing of this machine, the chin chin cutting will be quicker and high efficient.
Chin Chin cutting machine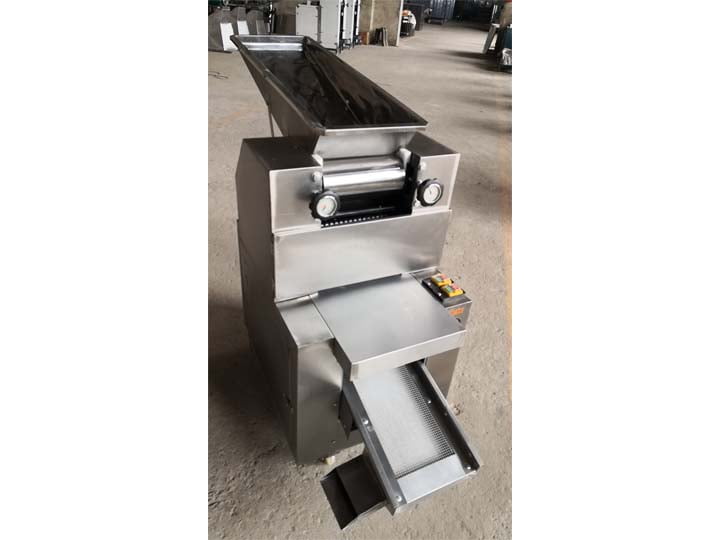 Model : TZ-120
Voltage: 220v/380v,50hz
Power: 1.5kw
capacity: 150~300kg/h
Cut size:5mm/6mm/7mm/8mm /10mm/12mm/14mm/16mm
Size:1200*750*1200mm
Weight:180kg
This chin chin cutting machine cut dough sheets into the square, tranquil, and long small ones and discharge waste dough. The sieve shakes to remove excess flour, and the dough box sprinkles flour on the dough to prevent sticking.
Firstly, dry flour is added with water to form dough and ferment.
Put the fermented dough into the feed inlet. Dough pressing roller presses the materials into the sheet, and the conveyor belt automatically conveys forward. The front and rear dusting boxes automatically spread the powder on both sides, and the dough pressing roller rolls the materials to mold. The chin chine cutter cuts into squares or other shapes.
Finally, chin chin snacks are discharged from the outer and the sieve removes excess flour.
Chin Chin frying machine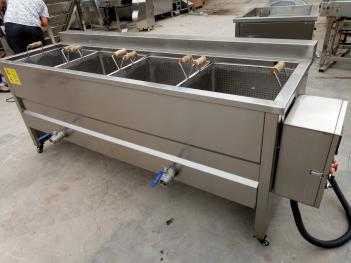 Model: TZ-2000
Heating power: 48kw
Oil capacity: 200L
Capacity: 200kg/h(depends on the raw material)
Voltage: 380v 50hz
Dimension:2200700950mm
weight : 180KG
Machine material : SUS 304
Heat method : electric heating
In the chin chin production line, the fryer has an automatic stirring function to prevent the material from sticking to the pot and make the material evenly fried.
De-oiling machine
Model: TZ-400
Capacity :200kg/h
Dimension :1100500850mm
Voltage /power : 1.1kw 380V/220V
Weight : 150kg
Function: after frying, use this machine removes the surface oil
Remarks: 304 stainless steel
Control panel, easy to operate, deoiling barrel, hand-held type.
Seasoning machine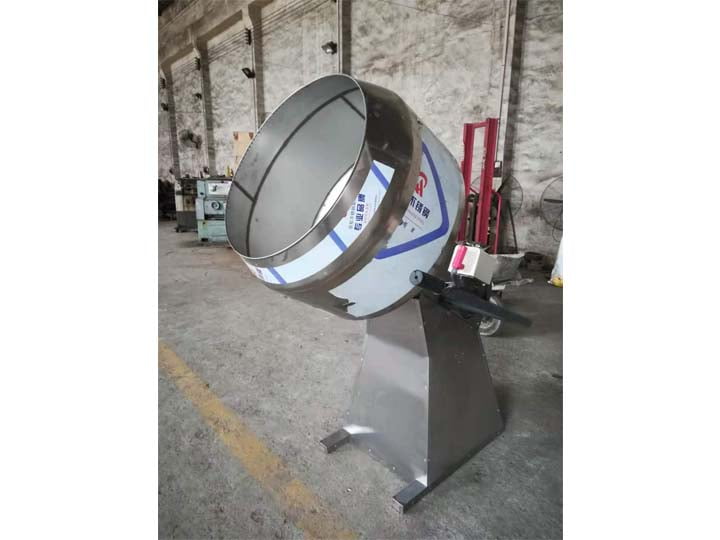 Operating button, simple and quick, operation rod, for unloading material, automatically.
Packing machine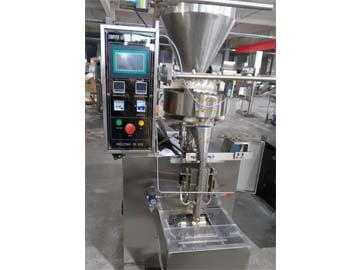 Model: TZ-320
Power: 1.8kw
raw material weight range: 8-500g
Membrane width: max 320mm
Capacity: 100-130pcs/minutes
size:750*1150*1950mm
weight: 250kg
Machine material: 304 stainless steel
Cup can adjustable
Computer touch screen, speed adjustment, control circuit diagram, turntable, sealing and cutting parts, cross sealing area.
Operation Video of Nigeria Chin Chin processing machines
Features of Chin Chin snack plant
Our chin chin production line has the following advantages.
Large capacity
Tailor-made service
Stainless steel materials
Maintain service