With the hot sale of pearl milk tea in the world. The corresponding demand for pearl powder rounds also climbs. Taizy Machinery provides you with an automatic tapioca pearl machine. In addition to providing the complete equipment needed to produce pearl rounds, we also provide sieving machines, mixers, cutting, and rolling machines, and packing machines. We can also customize a full range of production lines for you. Customers can find the equipment, style, and quantity they need according to their actual production needs.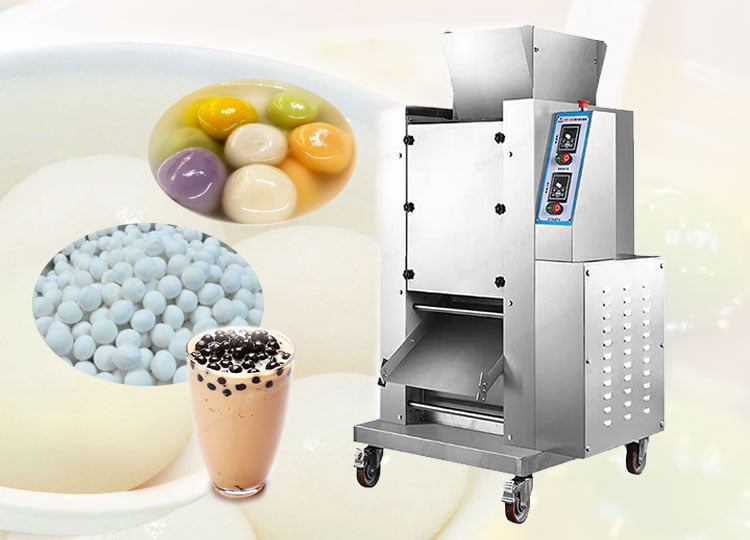 Advantages of Taizy tapioca pearl machine
Eliminate the complicated procedure of traditional manual production, just put the starchy dough into the boba making machine. The machine can then automatically flatten the dough, and cut and knead it into round grains. This is boba making process.
It can make many sizes of pearls.
It is easy to operate, and those who have no experience in using it can easily get started.
The automatic tapioca pearl maker will not damage the product organization and will not stick to each other when forming the dough rounds.
Application scope of the machine
Taizy tapioca pearl machine is one of our best-selling machines. It can make a variety of delicious and tasty food. Our automatic tapioca pearl maker can make sweet dumplings, bean paste buns, pumpkin cakes, milk royal buns, steamed buns with filling, jade rabbit buns, hemp heart dumplings, soup dumplings, taro and groundnut balls, groundnut and green bean pies, hemp dumplings, and jade rabbit buns, pumpkin cakes, groundnut balls, sesame balls, mochi (need to be equipped with accessories) mixed grain buns, northeast bean buns, date cake, sweet potato balls, lotus root powder balls, tapioca balls, and other filled foods. Because of its small size, it can be easily installed even in dessert stores and beverage stores with small ping sizes.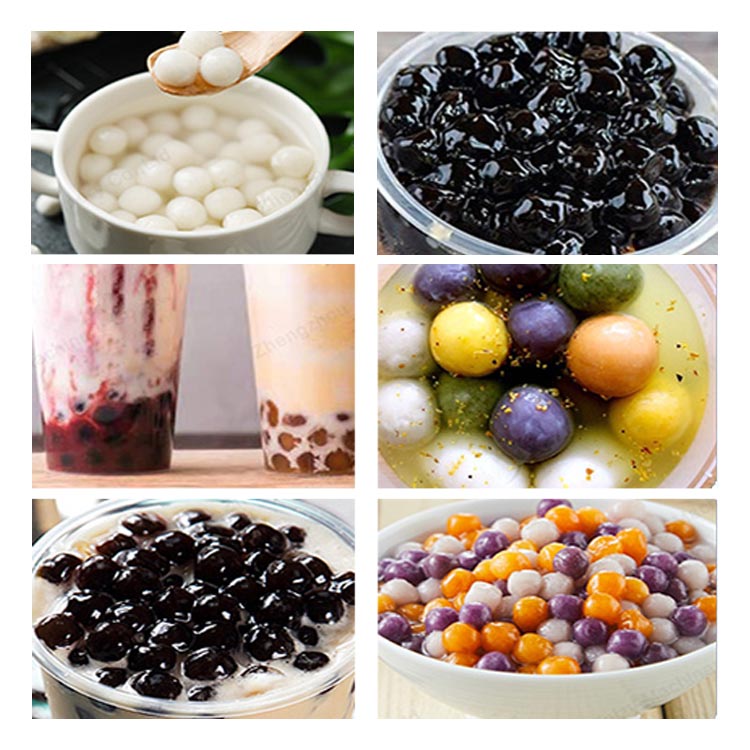 Tapioca Pearl Machine Features
The power supply voltage can be adjusted according to the customer's demand.
Machinery and equipment are in line with food safety production standards.
Can adjust or increase or decrease equipment and quantity according to actual production needs
We can provide space planning, line optimization and manpower allocation advice for production lines
Applicable places
Central kitchen
Central kitchens can use this tapioca pearl machine to produce a wide variety of delicious meals and simple heating packages.
Food factory
Machine dealer
Cloud kitchen/virtual restaurant
Restaurant/restaurant
School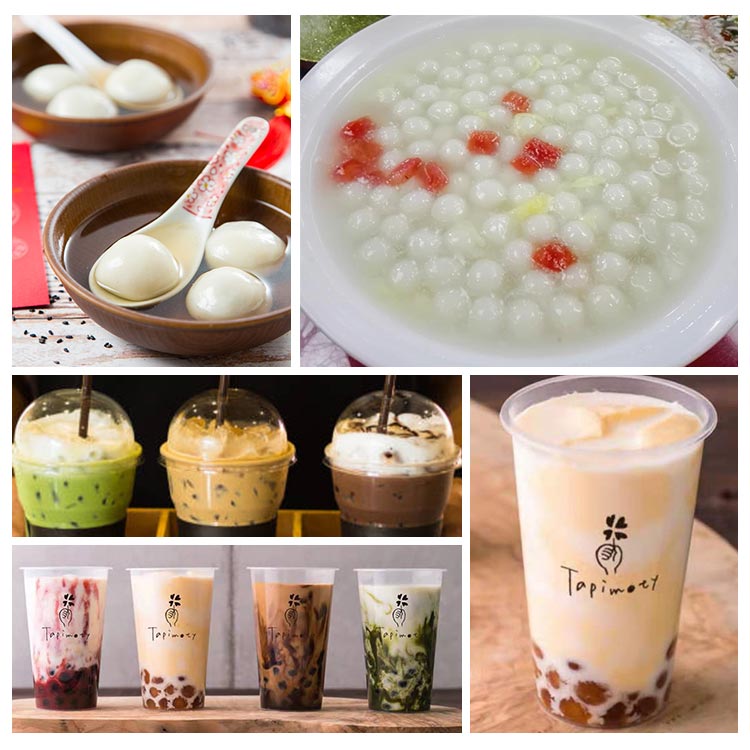 Why choose the pearl vermicelli machine from Taizy Machinery?
You can buy all the production equipment for making pearl vermicelli dough. From starch dough making, forming to packaging, we can meet your needs. You don't need to spend a lot of time and manpower to communicate back and forth with different manufacturers. Taizé provides pearl dough production equipment that will meet your needs at once. Accumulated more than 20 years of video machinery production experience, according to your plant size, and manpower configuration, to provide the most suitable for your pearl powder round machine with an integration of advice. If you need a tapioca pearl machine welcome to contact us at any time.