In the realm of baking, the right oven can make all the difference. Whether you're a seasoned baker or a novice pastry enthusiast, finding the perfect commercial bakery oven is crucial for achieving that impeccable bake. Taizy Pastry Machinery understands the importance of precision and quality in the baking process, offering a diverse range of advanced ovens tailored to meet various baking needs.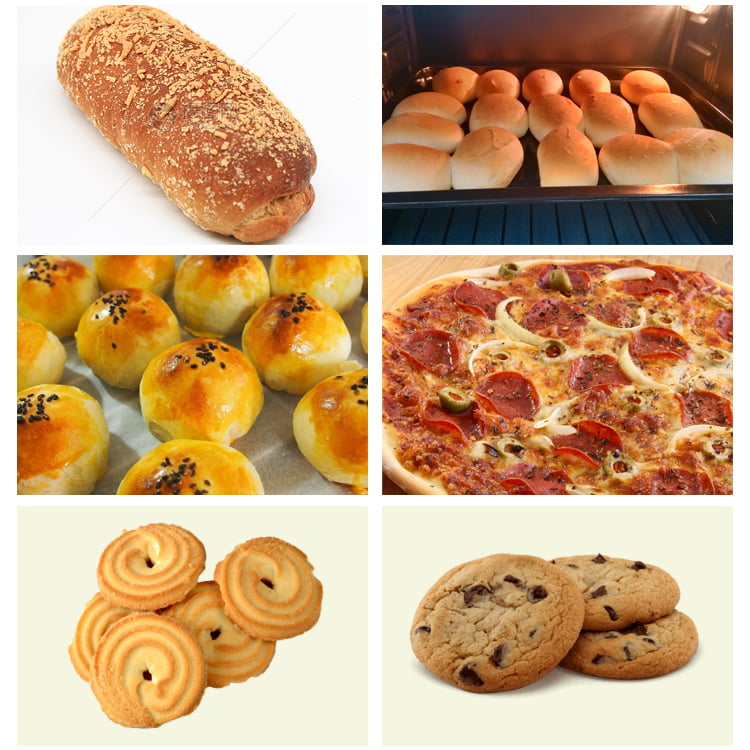 Commercial Bakery Ovens for Sale
At Taizy Pastry Machinery, we take pride in our comprehensive selection of commercial deck ovens. Among our top offerings are the three-layer and two-layer gas ovens for bakeries, which can also be customized to fit specific requirements. Our ovens are not only ideal for baking bread but also perfect for creating cakes, cookies, pizzas, muffins, and much more. Utilizing both radiant and convection heating, our commercial bread ovens ensure thorough and uniform baking, allowing for a delightful texture and perfect golden crust every time.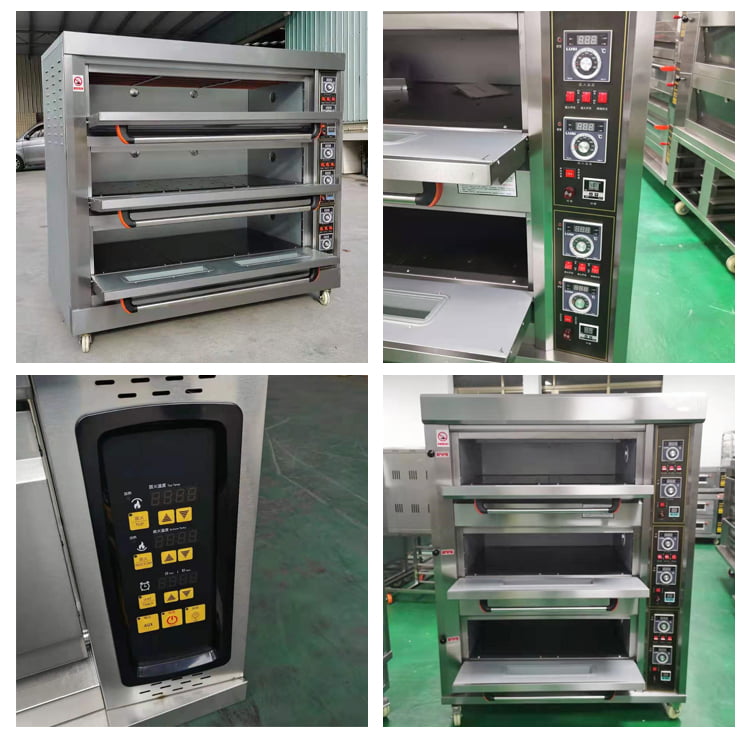 Details of the Gas Oven for Bakery
Understanding the intricate features of our commercial bakery ovens is essential to make an informed decision. Let's delve deeper into the specifics:
Heating Mechanism
Our ovens come with distinct upper and lower heating functionalities. The upper heating system utilizes air heating, which, although effective, has a relatively lower thermal efficiency. On the other hand, the lower heating component boasts exceptional heat insulation capabilities, ensuring a more consistent and reliable baking process.
Specifications
Capacity: Each tray has a capacity of 10kg, with each deck supporting up to 40kg, enabling a total hourly output of 120kg for a single three-deck baking oven.
Heating Power: We offer the flexibility of both gas and electricity-based heating systems, allowing bakers to choose the option that best aligns with their baking preferences and operational requirements.
Size of Trays: Our ovens are designed to accommodate trays measuring 40*60cm, ensuring ample space for baking multiple items simultaneously, thus enhancing overall baking efficiency and productivity.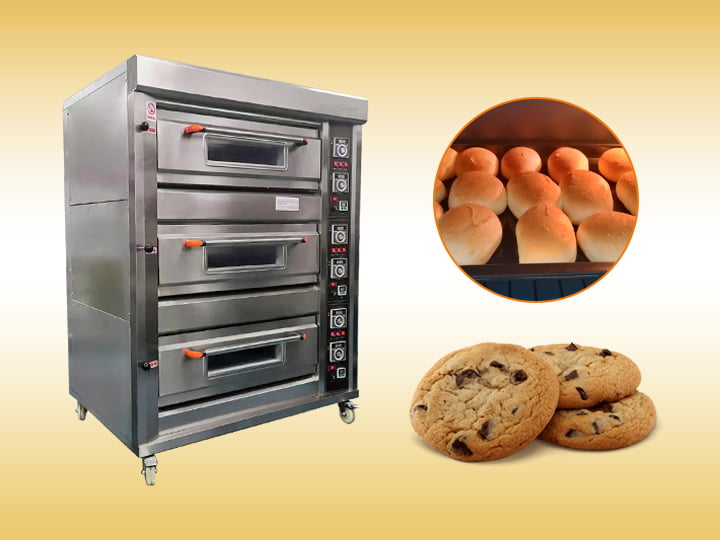 How to Choose the Best Commercial Deck Oven?
When it comes to selecting the most suitable commercial deck oven, there are several factors to consider. Temperature consistency, energy efficiency, and the overall design play a crucial role in ensuring a seamless baking experience. At Taizy Pastry Machinery, we strive to integrate these essential elements into every aspect of our oven production, guaranteeing that each oven is a testament to quality, precision, and durability.
Customized Service
Moreover, our commitment to customization allows our customers to tailor the features of their bakery ovens according to their specific baking requirements, ensuring an enhanced and personalized baking experience.
When searching for commercial bakery ovens for sale, it is imperative to prioritize quality, functionality, and customization options. Taizy Pastry Machinery not only meets these criteria but exceeds expectations, providing bakers with an array of innovative and efficient baking solutions. Explore our diverse range of commercial bakery ovens today and elevate your baking endeavors to new heights.