For any restaurant, bakery, or cafeteria that needs baked goods, finding the best commercial bread oven is crucial.
The commercial bakery oven you choose must be the size you want to fit your kitchen space, and it needs to be easy to operate. Because this will not waste the kitchen staff's time. Finally, the price of the oven should be within your budget.
In the market, we can find many kinds of ovens. You need to find out which commercial bread oven you need. Next, we will introduce you to various types of ovens.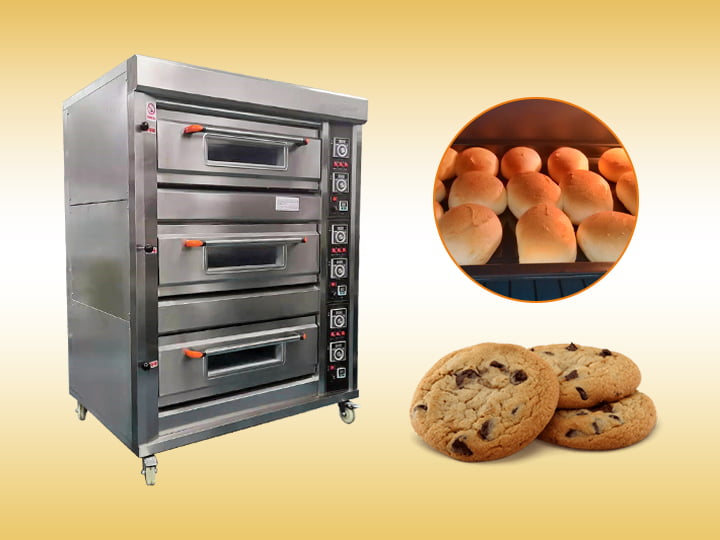 Commercial gas oven VS commercial electric bakery oven
There are many categories to consider, but no one category is inherently superior to another. The best choice depends on your needs for the kitchen.
The first big decision you have to make is whether to use a commercial gas bread oven or a commercial electric oven. Depending on the layout of your kitchen, you may have made a decision. As for which is better, different people have different opinions – it all depends on your preferences.
Gas
As a source of fuel, in most places, the cost of gas is much lower than that of electricity over time. However, if you don't have a gas connection yet, it will mean higher upfront installation costs. For many enterprises, this is a difficult choice.
The main benefits of using gas commercial ovens are:
Natural gas is a cheaper fuel source.
Chefs often prefer the visual flame of gas.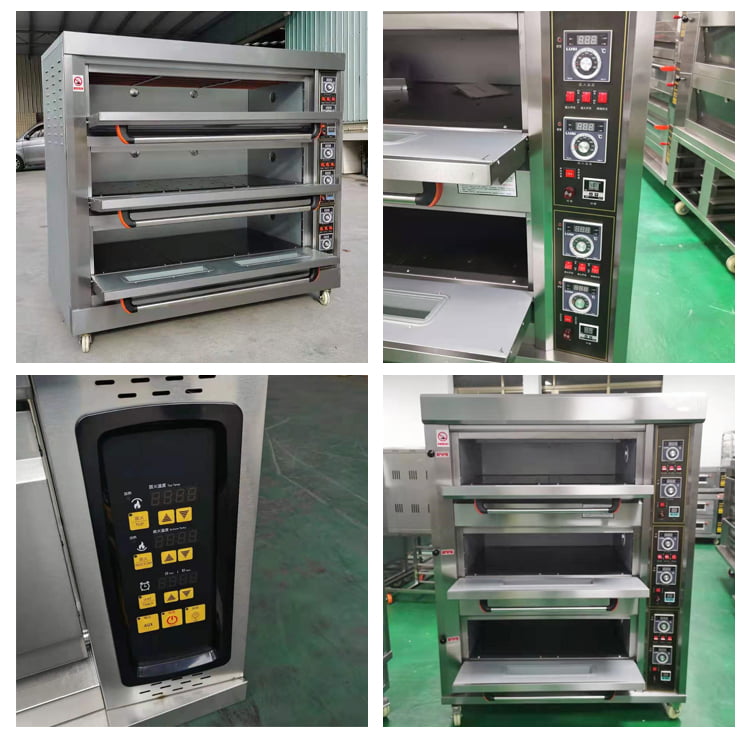 Electric
The initial cost of a commercial bread oven is lower, but the cost will be higher over time because electricity is more expensive than gas. They are usually easy to install – just install them in a place near the socket and plug them in.
Electric commercial bakery ovens can bake bread and other foods more evenly, which means they are more popular with bakers. In addition, electric ovens are safer than natural gas. Because you don't have to worry about gas leakage, the risk of fire is lower (although it still exists).
The main benefits of electric commercial ovens are as follows:
More uniform cooking – more suitable for baking.
Cheaper
Easy to install and set.
Safer use.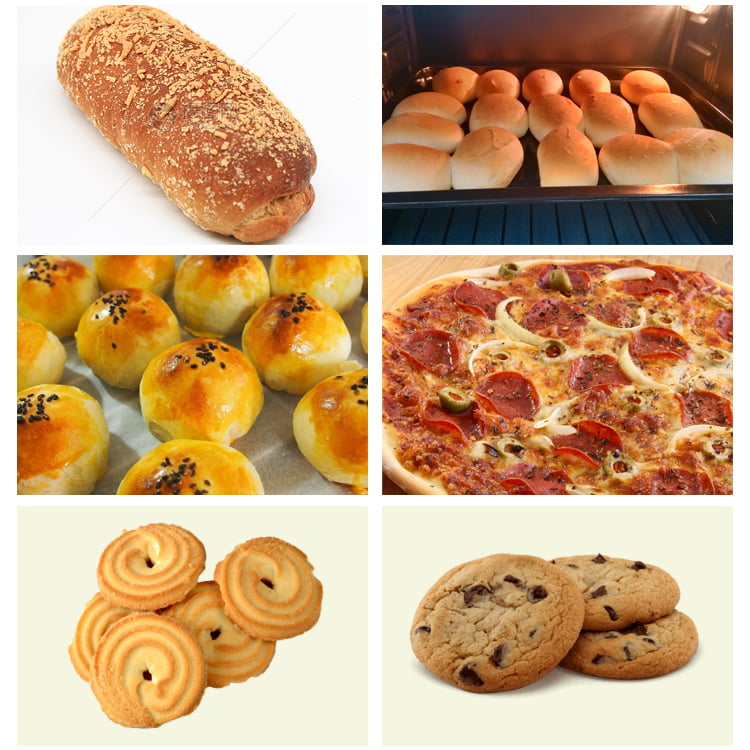 Commercial Electric Deck Ovens for sale
To sum up, we know that there is no difference between the two heating methods. What you need is to choose a bakery oven that suits you. In Taizy machinery, our commercial bread oven has two heating modes: gas heating and electric heating. You can choose flexibly according to your needs. And our commercial bakery oven could apply to baking bread, buns, cakes and cookies, biscuits, pizza, muffins. If you have any questions, please feel free to contact us