The bakery bread slicer can slice sandwich bread, ham, and toast bread. The equipment has 30 blades and the blade gap is 1.2cm, but the width can be customized according to the actual needs of customers. The blade is strong and durable, made of high-quality materials. The blade has the advantages of small size, convenient operation, and durability. This bread cutter is suitable for use in bakeries, hotels, bars, supermarkets, and other places. The whole machine enjoys a one-year quality warranty service from the manufacturer since the date of purchase.
Working Principle of bakery bread slicer
The Sandwich bread cutting machine adopts the transmission by a high-strength v-belt. The bread slicer is reliable, noiseless, and high-efficiency with its compact structure. Parts that come in direct contact with food are made of advanced stainless steel, which meets standards set by the World Health Organization. Sharp blades keep sliced bread's uniform appearance. This bakery bread slicer has a nice appearance and is easy for using.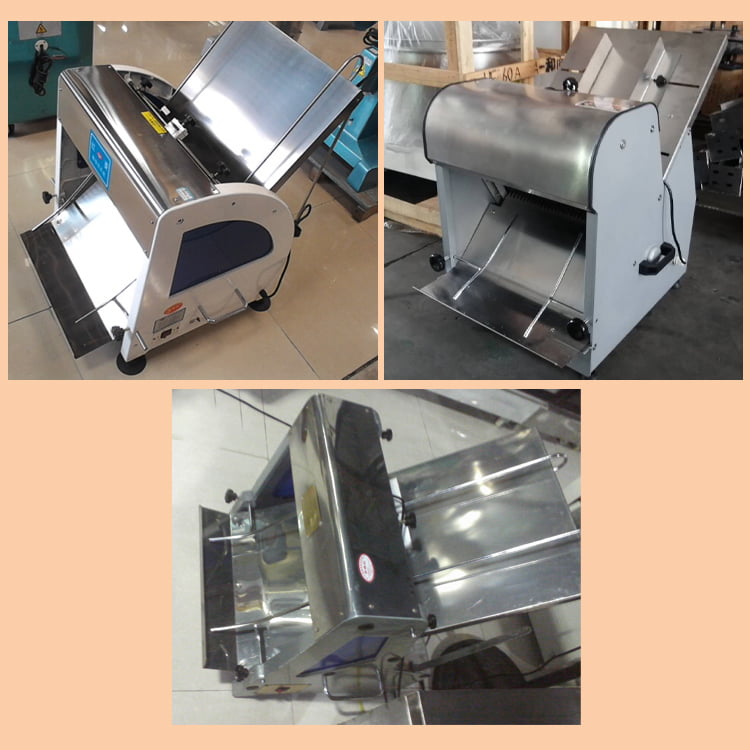 Sandwich bread slicer application
The bread sheet cutting machine could slice many raw materials, like bread, steamed bun, ham, and others.
It can use in a bakery shop, food factory, supermarket, home, etc.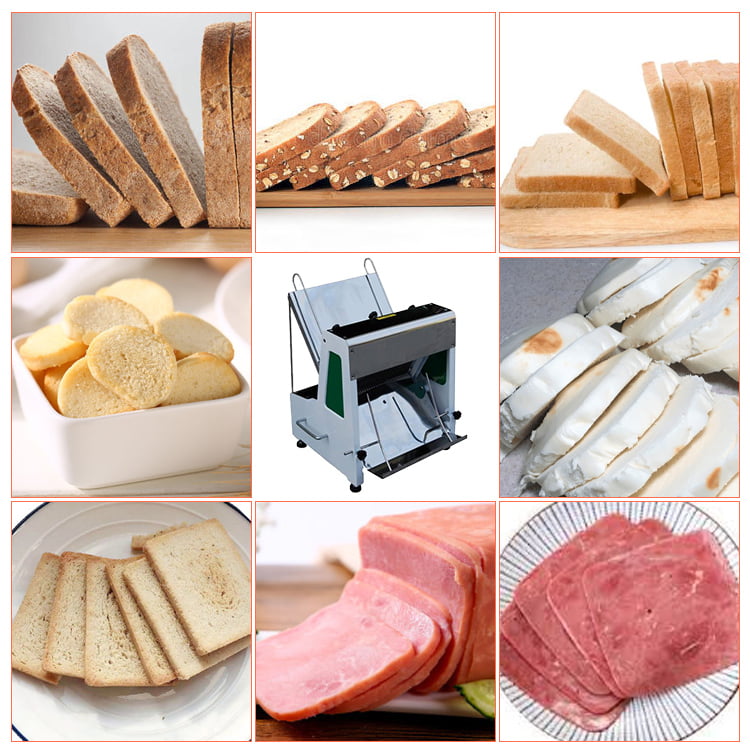 Technical Parameter of sandwich bread cutting machine
| | | | | | | | |
| --- | --- | --- | --- | --- | --- | --- | --- |
| Model | Voltage | Motor | Cutter number | Thickness | Capacity | Size | Weight |
| SL-31 | 220v/50Hz | 0.37kw | 30pcs | 12mm | 10s/pcs | 680*780*780mm | 80kg |
Advantages of bread sheeter cutter
The bakery bread slicer has a reasonable design, beautiful appearance, simple operation, safe, and reliability.
It can slice and dice bread, toast, steamed bread, ham, and other products.
After processing, the surface of the product is smooth and uniform. When processing the product, is highly efficient.
The finished product is 30 pieces each time, and each piece can be as thin as 12mm.
Toast square packets of various thicknesses can be customized and cut into toast slices with a thickness of 0.8cm-3.6cm.